8405 W 12th St | Sioux Falls, SD 57106
Established 2004
605-335-9633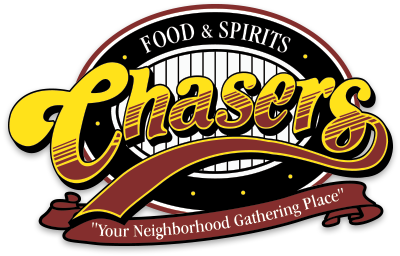 Whether you are just going out for drinks with friends, joining us for Happy Hour, or are putting on a special event, you can always expect great food, amazing service and a fun time at Chasers in Sioux Falls. Chasers Food & Spirits is a bar located near the Cherry Lake and Stoney Creek neighborhoods of Sioux Falls, SD. Our family-friendly bar and restaurant is located on the corner of West 12th Street and Tea Ellis Road on Highway 42 on the way to Lake Vermillion and Wall Lake. We are a family owned and operated restaurant where we truly know our regulars by name. We are committed to provide exceptional customer service, amazing, fresh and never frozen foods, ice cold drinks - all at reasonable prices!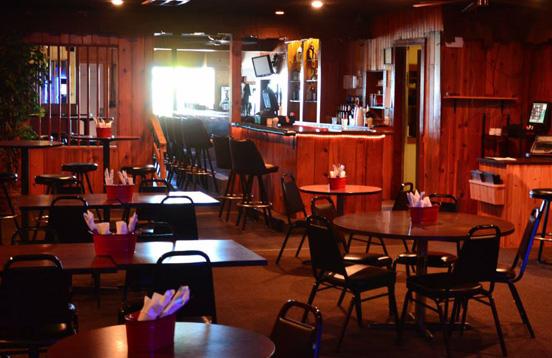 Chasers has Happy Hour Tuesday through Friday from 3pm-6pm. Our Happy Hour includes $2.00 domestic beer and ½ priced mixed drinks. If you are looking for a bar with a small-town atmosphere with big city amenities, stop down to Chasers Food & Spirits for a great time. Don't forget to stock up on beer on your way out to the lake or camping. We offer off sale beer and bagged ice. In a hurry? Takeout orders are welcome! Call Chasers at 605-335-9633 to place your order for pick up.
We are the home of the world famous Indian Taco in our Sioux Falls bar and restaurant. We pride ourselves in serving our customers delicious food. Our menu is full of fresh, never frozen, hand cut chislic, handmade ground beef burger patties, sandwiches and mouth-watering appetizers. Try our all- you-can-eat salad bar every Friday and Saturday night. You can bring the kids too! Children are welcome until 10pm daily. Family friendly restaurant without the high chair. From our nachos with fresh baked tortilla chips and real shredded cheddar cheese to our hand cut beef sirloin chislic, we are much more than a bar.
There is always something fun going on at Chasers Food & Spirits, and you will always feel welcomed by our friendly environment and engaging staff. Depending on the time of the year, we are hosting a variety of fun events. Sand volleyball, car shows, special dinners and parties, karaoke and darts are just a few of the fun things going on at Chasers. We also offer billiards with clean pool tables, video lottery and of course happy hour in Sioux Falls.
Are you looking for an affordable and fun place to host a party or event in Sioux Falls, SD? Chasers is a great place to celebrate group events for up to 50 people. We provide exceptional service and great food for birthday parties, retirement parties, company parties, holiday parties, receptions and more! Contact us today for more information, or to book our party room in Sioux Falls.
We look forward to seeing you at Chasers Food & Spirits in Sioux Falls, SD!